Approaches Included in Treatment
Raise is a safe, fun, child friendly environment where we will work to effectively achieve success together through research based and family focused interventions.
Dialectical Behavioral Therapy (DBT)
Cognitive Behavioral Therapy (CBT)
Trauma-Focused Cognitive Behavioral Therapy (TFCBT)
Family Structural Therapy
Emotional Focused Therapy ( EFT)
Circle of Security Parenting
Solution-Focused Therapy (SFT)
Motivational Interviewing
Research Based and Effective Coping Skills
Increased Emotional Regulation and Expression
Improved Communication Skills

Jessica Kamin / Hardman
Licensed Marriage and Family Therapist
Clinical Supervisor and Owner of Raise Behavioral Health
I am a Licensed Marriage and Family therapist or LMFT who specializes in children and adolescent family therapy. The LMFT status I have obtained means I have reached the highest level of licensure possible to practice therapy. I have been working with children, adolescents, and families for over a decade. I have experience working and volunteering as a Child and Adolescent Habilitation Specialist, Child Development Specialist, and as a Child Life Specialist at Phoenix Children's Hospital. Also, I have experience as being a part of Arizona's Early Intervention Program where I helped teach other professionals to learn the importance of Early Intervention. I have 6 years of experience as a teacher teaching multiple ages. I also have specializations in working with children with challenging behaviors, families with special needs, infant and toddler mental health, and medical family therapy. I have also been a part of hundreds of hours of research conducted at ASU through different projects that studied and researched how to raise mentally healthy children and families. I am also a clinical supervisor and help support other therapists starting to specialize in children and family therapy to become the best therapists they can be. Also, I just got married! So I am working on transitioning my name from my maiden name "Kamin" to my new last name "Hardman." I am here to help and will respond to your inquiry for services within 24 hours on weekdays.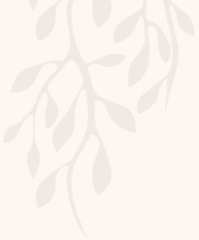 Specialities
Raise Behavioral Health is one of the first and only behavioral health practices in Arizona to be built 100% for children and adolescent family therapy. We are the "go-to" therapy office for any need for families with children ages 0-25 in Arizona and we cannot wait to be trusted to support your children to be there best selves!